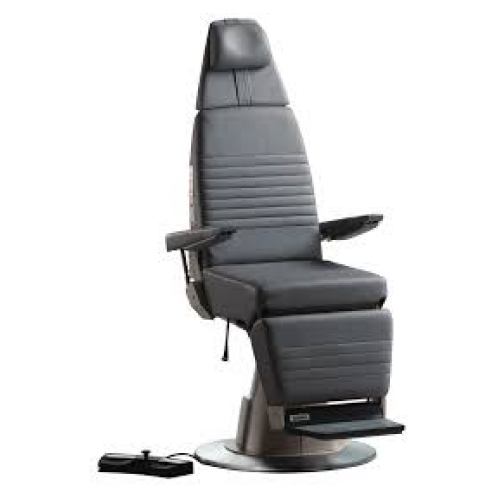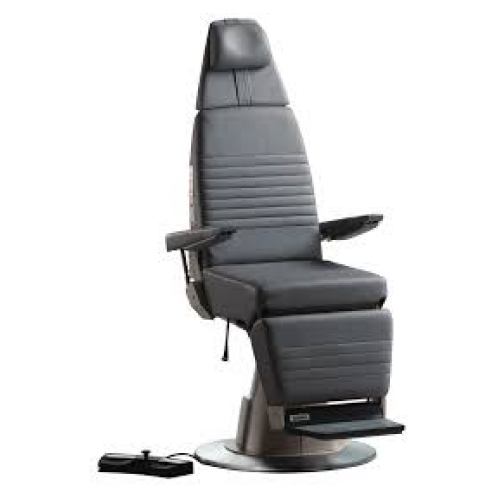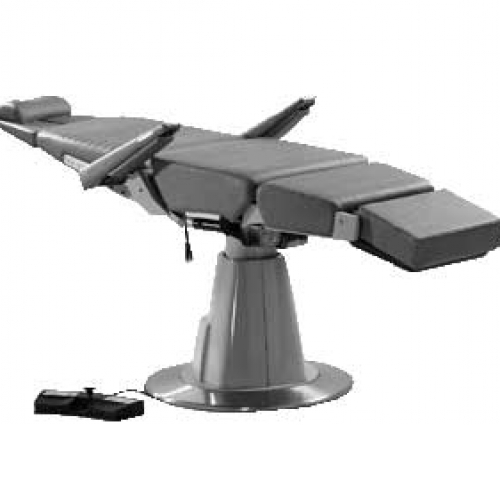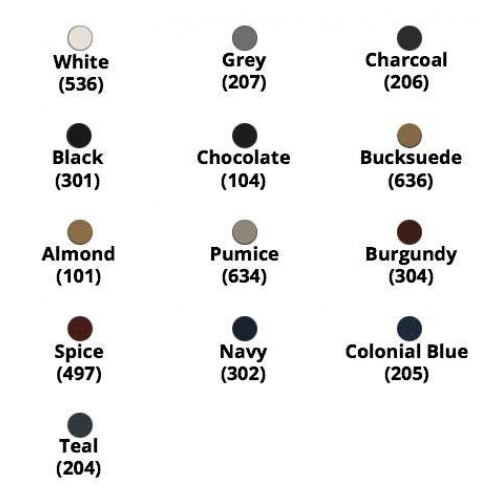 Reliance
710 Procedure Chair
The Reliance 710 procedure chair eliminates wasted movements with ergonomic design to give you maximum efficiency. It has a programmable memory feature for recline position, safety switch and unmatched durability.
Features
Power base and top. Use finger switches or corded foot switch to raise, lower, or recline the chair.
Round base optimizes accessibility.
Dual side rotation locks.
Hydraulic base tested to 600 pounds.
High and low base models available.
Auto return button returns the chair to the upright position.
Memory Positioning Switch enables you to pre-select the chair's most used position.
Safety Switch prevents small children from operating the chair by disabling side and footswitches.
Made in America and CSA, C/US Certificate of Compliance.
Choose from high or low base models. Available in a variety of colours.
Base: 24 1/4" diameter.

Depth in chair position (excluding headrest): 37".

Table position: 64".

Seat: 19" wide by 18" deep.

Distance between armrests: 19".

Two base heights. High: 24 5/8" lowered, 35 1/4" raised. Low: 22 1/8" lowered, 30 5/8" raised.

Electrical: 230 volts, 50 Hz, 4.0 amperes.