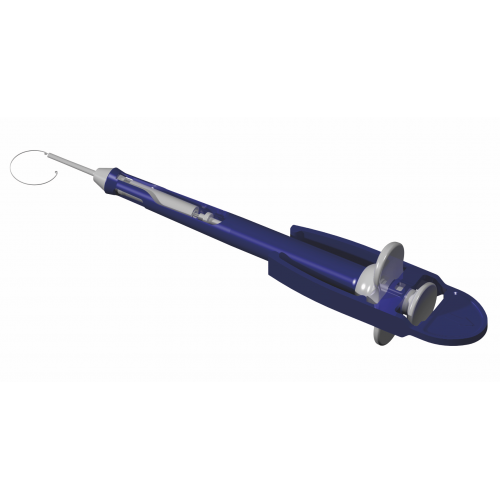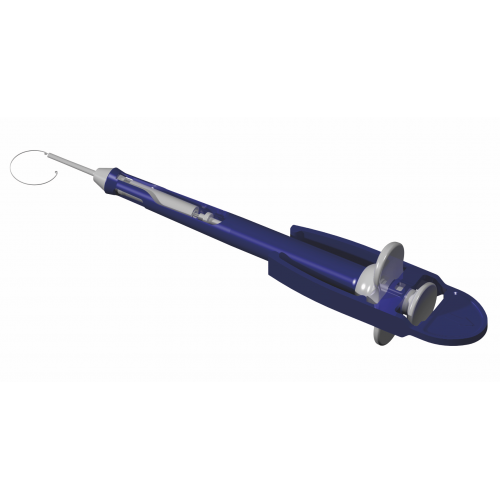 Morcher
CTR EyeJet - Preloaded Capsular Tension Ring
The EYEJET CTR consists of a disposable injector which is preloaded with one of the three Type 14 CTRs (14, 14A or 14C). Each preloaded injector is packaged in a peel-open, contoured container in which it has been sterilized and is ready for use. Available in either a left or right version so the surgeon can select the desired implantation direction.
Advantages
Circular expansion of the capsular bag
Stabilization of the capsular bag
With small zonula damages, no sclera fixation is necessary
Reduces the risk of damaging the capsule or zonules during surgery
Better centring of the IOL, also in cases of future capsular bag shrinkage
Simplifies the implantation of foldable IOLs
Indications
Defective or partly missing zonules
Potentially complicated surgical conditions
Luxation of IOLs
Zonuloysis
Pseudoexfoliation
Marchesani Syndrome
To stabilise the capsule in case of severe myopia
Please contact us or see the 'Documents' tab for product information.