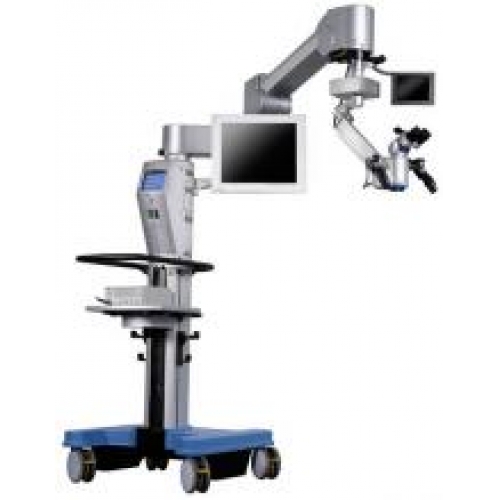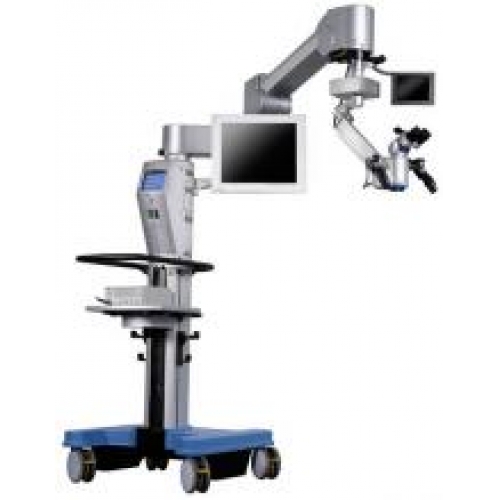 Haag-Streit Surgical
HS Allegra 590
HS ALLEGRA 590 was especially designed and optimised for dual use between ophthalmic and ENT surgeons in day clinics, surgical centers, and hospitals. A smart combination of features allows full usability in both disciplines without compromise.
25 mm stereo base for enhanced depth of field
Apochromatic optic
Red reflex enhancer
Motorized zoom and focus
Motorized X-Y coupling
Permanently balanced
High movability
Electromagnetic brakes
Integrated camera
Inclinable eyepiece head 160° with wide angle oculars 10x 21B
Optional: EIBOS and TOCULAR tool
Co-observation and documentation
For co-observation, the high-resolution monitor M.DIS can be mounted to the microscope arm. A 1 CCD camera module is always integrated in the microscopes body.
Light management
By means of a sterilisable knob, the following diaphragm and filters can be selected:
Overall illumination of the visual field
Mini spot and spot
Daylight filter
Blue filter
Green filter
Softlight filter
Yellow UV filter