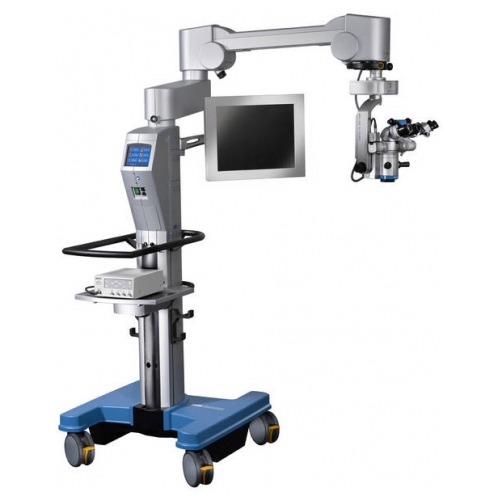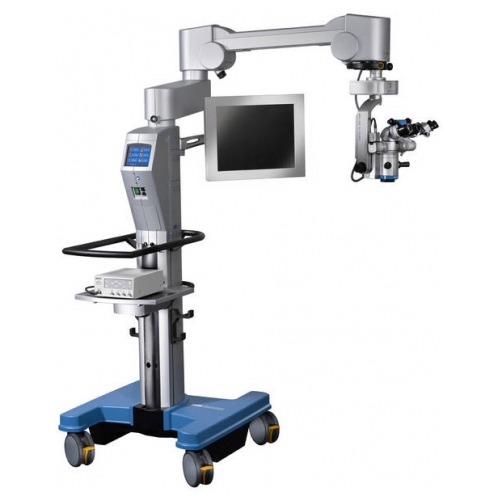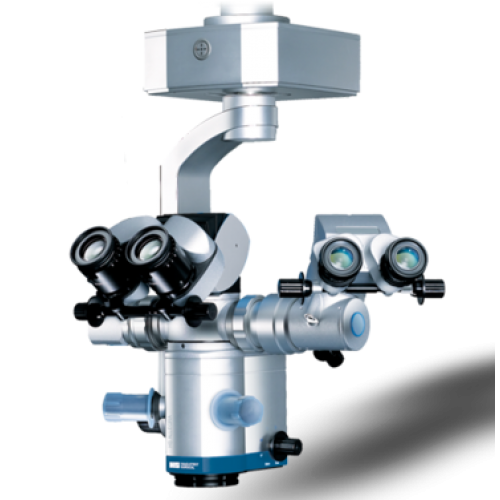 Haag-Streit Surgical
HS Allegra 900
Modular System Designed for ophthalmic surgery in surgical centres, clinics, and hospitals HS ALLEGRA 900 is very compact. Due to tilt and light management it may also be used for ENT or reconstructive procedures.
25 mm stereo base for enhanced depth of field
Apochromatic optics
Red reflex enhancer
Motorized zoom and focus
Motorized X-Y coupling with electromagnetic brake
Inclination of -8° to +100°
Inclinable eyepiece head 160° with wide-angle oculars 10x 21B
200 mm front lens
Optional: integrated camera module
Optional: EIBOS compatible for posterior segment surgery
Optional: TOCULAR tool compatible for alignment of toric IOLs

Co-observation and documentation
Via a beam splitter, HS ALLEGRA 900 can be equipped with adapters for video, still, and digital cameras, as well as with a stereoscopic observer scope. Furthermore, a 1 CCD video camera can be integrated to reduce the microscope's length.
Light management
By means of a sterilizable knob, the following diaphragm and filters can be selected:
Overall illumination of the visual field
Mini spot and spot
Daylight filter
Blue filter
Green filter
Softlight filter
Yellow UV filter