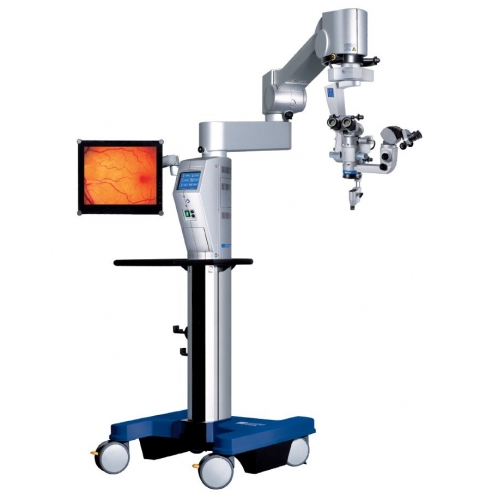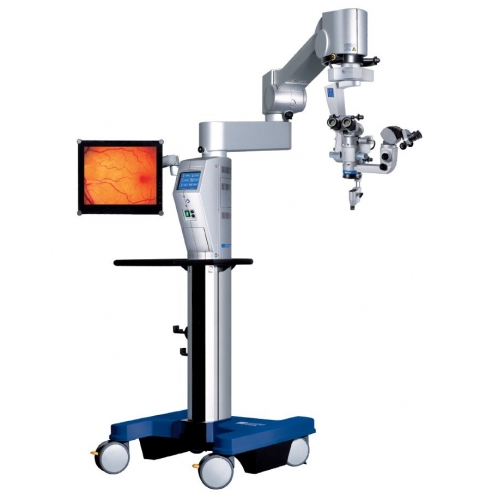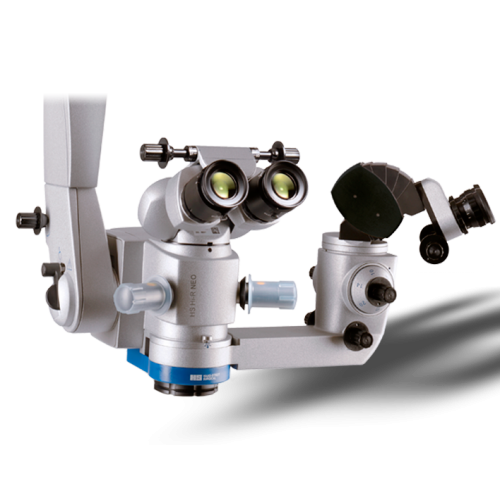 Haag-Streit Surgical
HS Hi-R NEO 900
Enjoy high optical visualisation with Haag-Streit Surgical´s microscope HS Hi-R NEO 900 for ophthalmology. It allows superior judgment and treatment with the best depth perception and 3-dimensional vision due to its 25 mm stereo base.
The microscope´s integrated display gives instant feedback on all important settings. By a single glance the surgeon finds information on the positions of focus, zoom, and X-Y coupling as well as the level of illumination. To maximise the freedom of positioning the microscope, an inclination mechanism has been integrated ranging from -70° to +90°. Fine adjustments can be made in a sterile manner during surgery.
On demand, the microscope is ready for intraoperative OCT (iOCT). Live scans on the anterior or posterior eye´s segment support a number of procedures and ensure surgical outcome.
Modularity – this key word describes the accessory structure of the HS Hi-R NEO 900. On demand, the ophthalmoscopic system EIBOS 2 as well as the TOCULAR can be added. Standard accessories are available like observers, cameras, a recording system, a keratoscope, a motorised slit lamp, a depth-of-field diaphragm, and foot switches. For the carrying system also various options, including the choice of illumination (halogen and LED), arise.