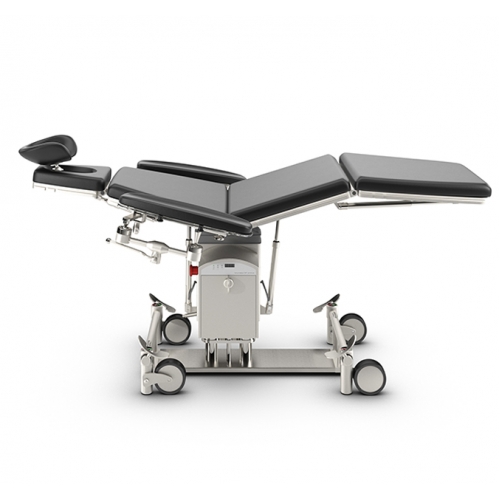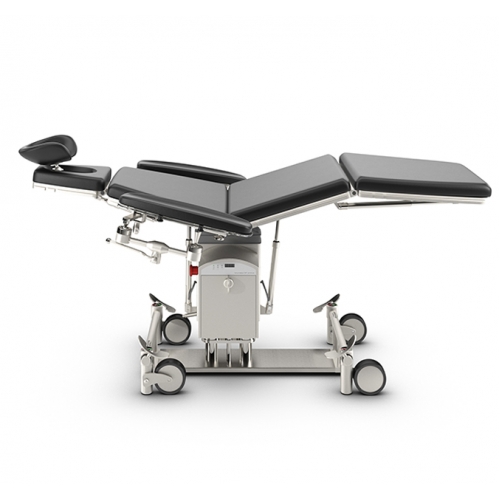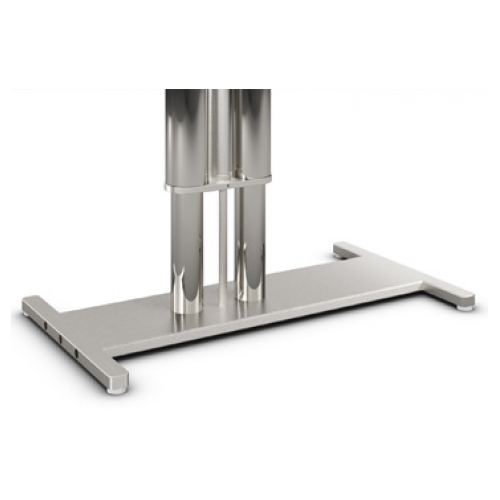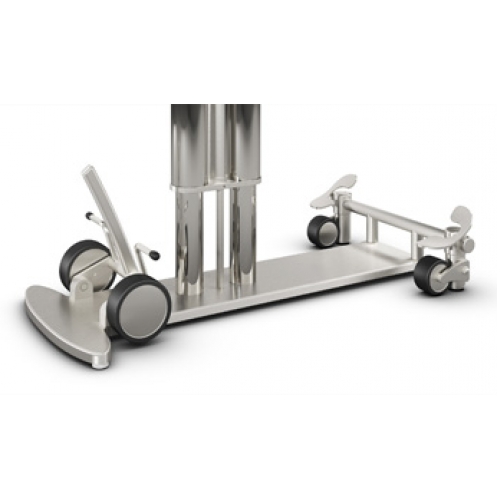 Brumaba
OP Focus Operating Table
The Brumaba OP "FOCUS" combines all the positive features of the OP series. It is particularly suited for surgery in the cranial area, and through its excellent mobility it supports a rapid and safe rotation in surgery procedures. This table offers you maximum legroom, 270-degree access and the perfect distance to the head of the patient.
Fields of application
Ophthalmology
Oral and maxillofacial surgery
Dental surgery
Aesthetic surgery
Dermatology
Hair transplantation
Please contact us or see the 'Documents' tab for full product brochure.
Telescopic column, adjustable from 570 - 840mm

Memory function with 8 programmes

Telescopic head section with horseshoe-shaped headrest

24V DC battery pack operation

Remote control

Back section extension for length adjustment

Stainless steel construction

Fixed base plate L 760 mm, W 430 mm

Optional: +2 GUIDE DRIVE "OR" FOCUS undercarriage (L 895 mm, W 508 mm, wheels 120 mm and 80 mm)

Optional: +4 EASY DRIVE FOCUS undercarriage (L 905 mm, W 600, wheels 120 mm)