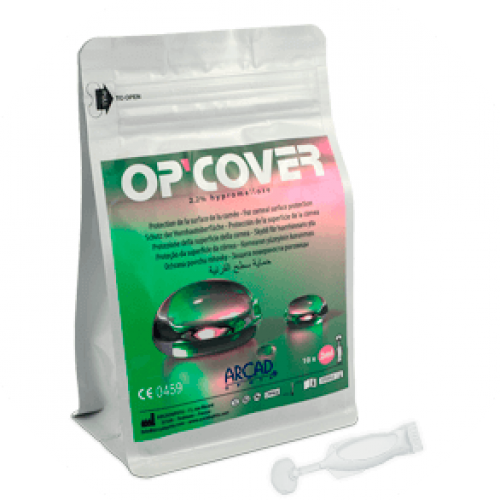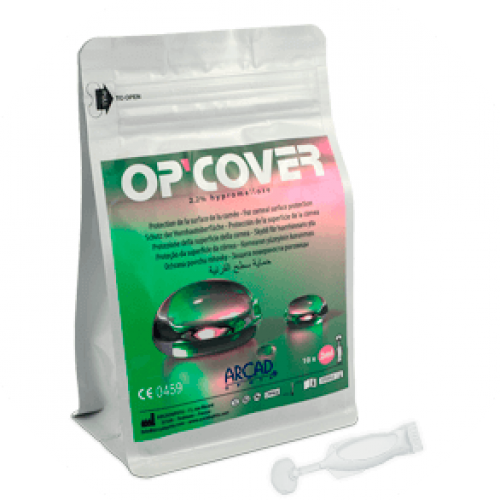 Arcadophta
Op'Cover
Op'cover is a single dose with 2.2% HPMC, sterile and apyrogenic, intended for protecting the cornea during tests, and different types of ophthalmic or general surgical operations.
A drop placed on the cornea protects the eye from dehydration and prevents abrasions linked to the lack of a lachrymal film during anaesthesia.

Op'cover improves visualisation of the intraocular structures thanks to its magnifying effect.
The clarity of the cornea remains constant throughout the operation, unlike the gradual opacification of the corneal edges when using an irrigating saline solution.

10 x 2ml single dose 2.2% Hypromellose