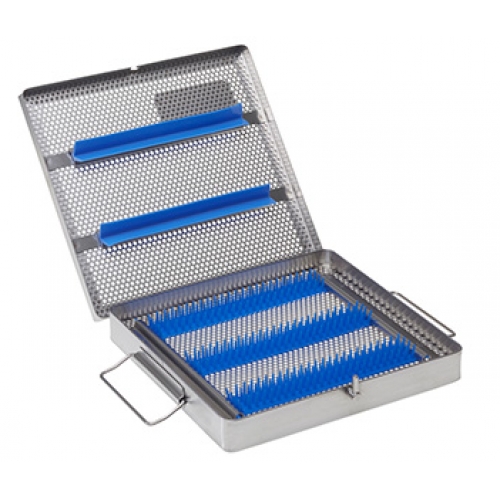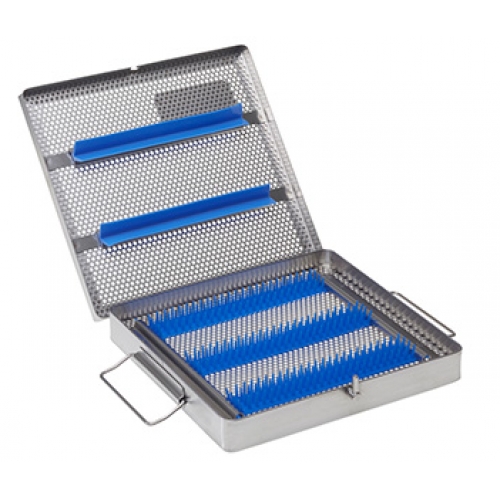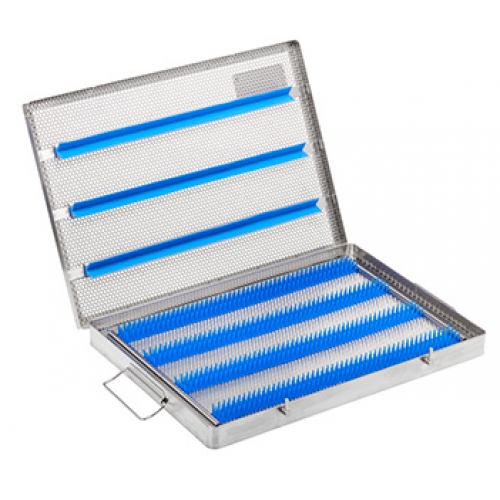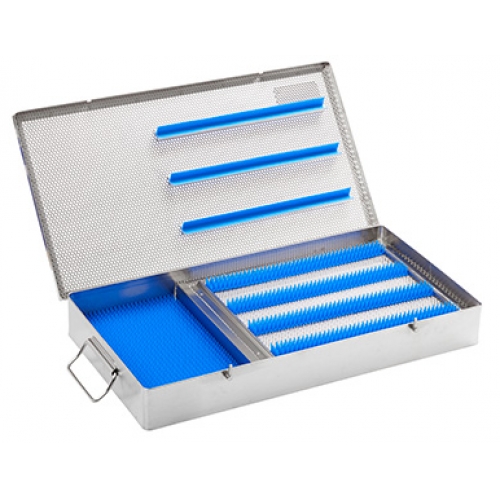 John Weiss
Stainless Steel Trays
Fully perforated to allow steam penetration when sterilising with 3-4 strips of silicone finger matting depending on tray size.
W0112003: Metal tray with removable lid. Inner size W200mm D200mm H25mm. Holds approx 12 instruments.
W0112002: Metal Tray with removable lid. Inner size W365mm D260mm H25mm. Holds approx 20 instruments.
W0112004: Metal tray with 2 compartments + removable lid. Inner W51xD27xH7cm + W28xD27xH2.5cm. Holds 20+ instruments & accommodates larger items ie phaco handpiece.